The Ryzen 3 world records of 2021
In the beginning of the year I managed to get my Ryzen 3 CPU test results to the top of 3DMark hiscores. Paired with NVIDIA GTX 660Ti the combination acquired a score of 2001 in Time Spy.
Test setup
The test setup was on a X99-EWS motherboard boxTM
CPU: AMD Ryzen 3 3100 (4c8t) @ 3,6Ghz


MB: GIGABYTE Gaming Plus Max (B450)


RAM: 8Gb Kingston DDR4 2666Mhz CL16


GPU: NVIDIA GTX 660Ti


OS: Windows 10 Pro


SSD: 480 GB KINGSTON SA400


PSU: Fractal Design Edison 550W


CPU COOLER: custom, air
Cinebench R23
I also gave CBR23 a run. The R3 3100 scored 1114 points, which is a good baseline for stock clocks.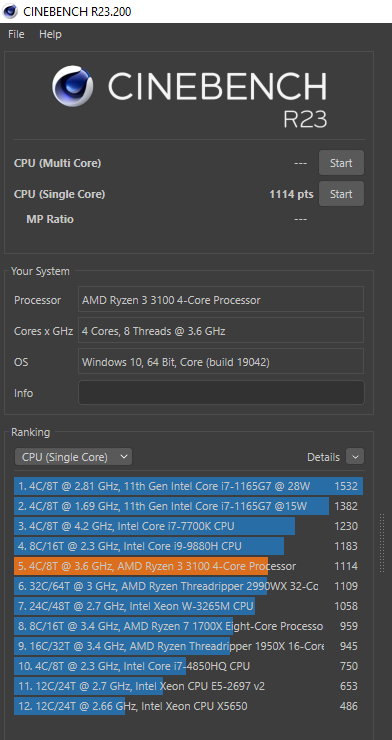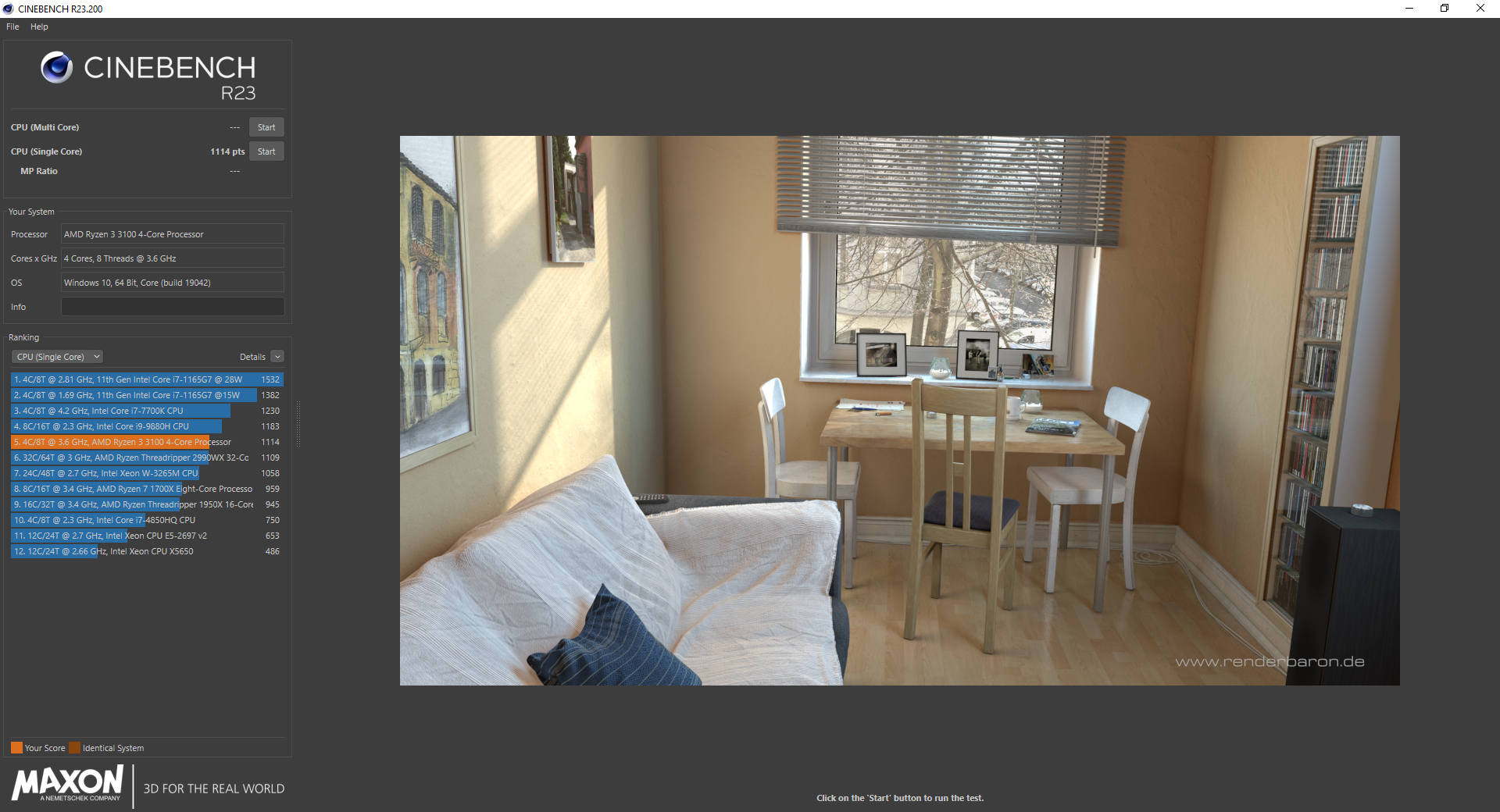 Records:



Clock frequency: 5 491 MHz (3 600 MHz)


Overall score: 2001
3DMark results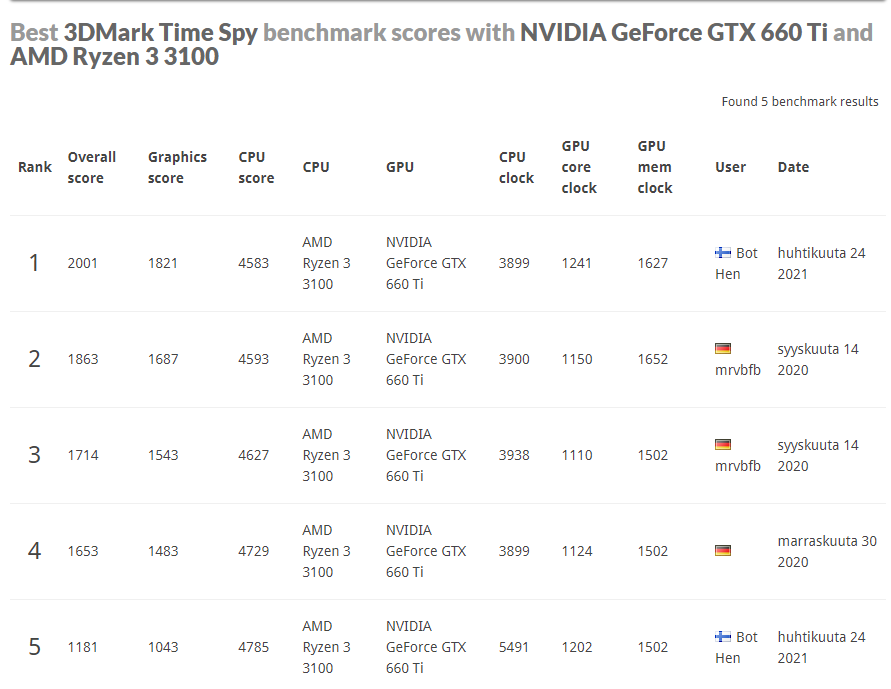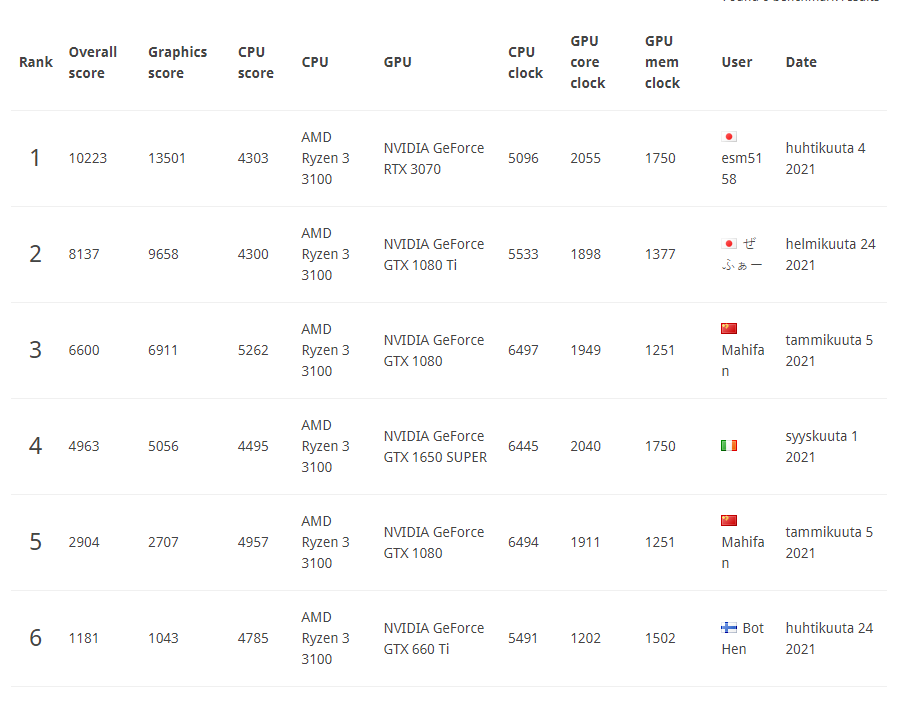 The overall overclock of 5 491 Mhz was placed as 6th from the top, out of all Ryzen 3 3100 CPUs. My overall score, of course, could get higher with a better GPU. The actual goal was to get the finnish flag to the first spot.