How to actually update GPU drivers?
Both of our current GPU manufacturers AMD and NVIDIA have a graphics driver software which can update your current drivers to the latest, but what happens when you encounter a problem? I bet you have been in a situation where NVIDIA GeForce Experience has encountered a problem and cannot continue. Clicking OK and running the installer again does nothing and after a minute you find yourself in the same problem.
Using AMD's or NVIDIA's automatic GPU driver updater is an easy solution to get your drivers up to date, but they leave dump files after themselves. This can be avoided by using the DDU, Display Driver Uninstaller. It is a free program, and it can be downloaded from GURU3d.com without problems. Just go to https://www.guru3d.com/files-details/display-driver-uninstaller-download.html and scroll down, select a mirror from the download locations. Image below.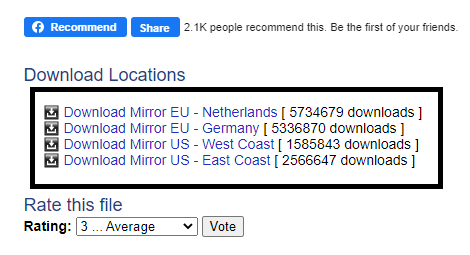 Guide to remove old drivers and install new ones:
Step #1
Before running the DDU software, download the latest AMD or NVIDIA drivers. Select the software either to automatically detect your GPU, or choose them manually. I prefer the latter.
Step #2
Extract the ddu .zip file you just installed.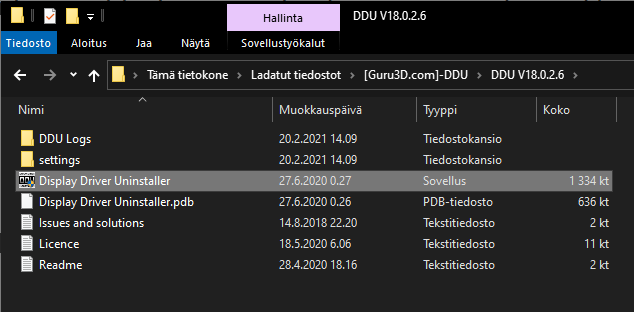 Step #3
Disconnect your internet connection and run the DDU program.
Why do you want to disconnect ethernet? This is just to make sure Windows does not start to search and install basic drivers in the background - you might find yourself in a situation where the GPU driver fails to install itself successfully.
Step #4
Select your GPU from the top right menu. Select your device type - AMD or NVIDIA and then your drivers; in this situation GPU.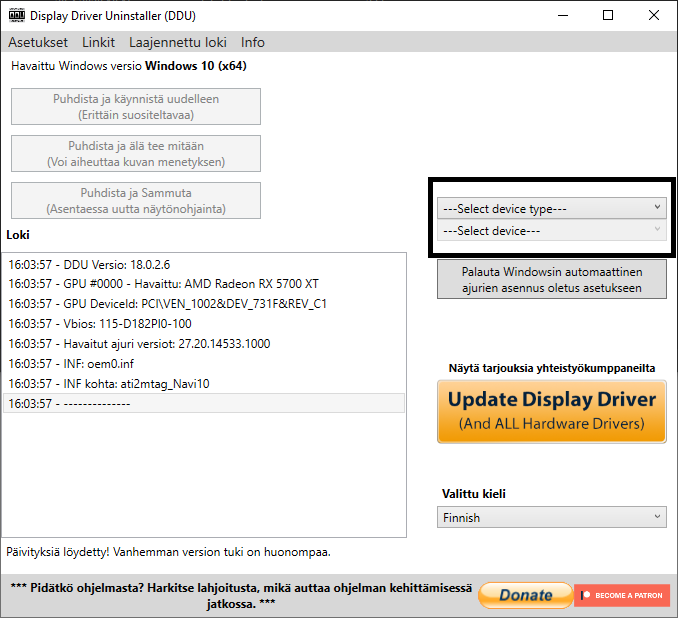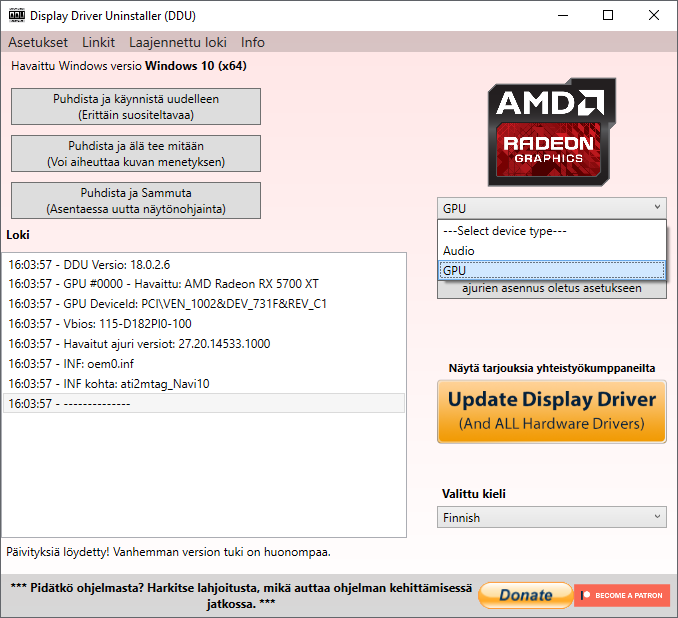 Step #5
Select the top item from the left - This will clean all your selected drivers and automatically restart your computer.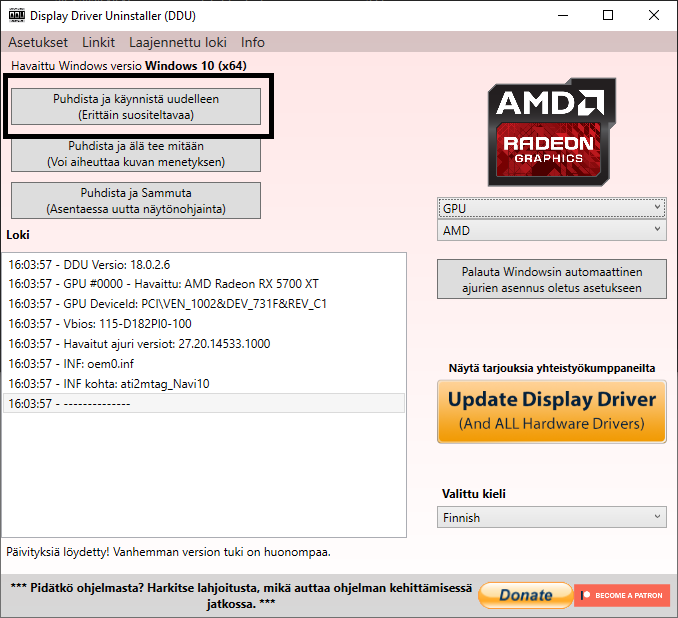 Step #6
Now your computer has restarted and you are in the desktop, all you have to do is to install the latest drivers you already downloaded. Run the installer and enjoy the new, fresh drivers.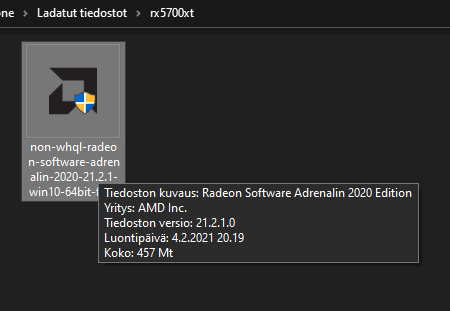 Step #7
After your installation is complete, just plug the ethernet cable and you are ready to rumble.
Back to Blogs!