We used a thermal camera to monitor a custom loop!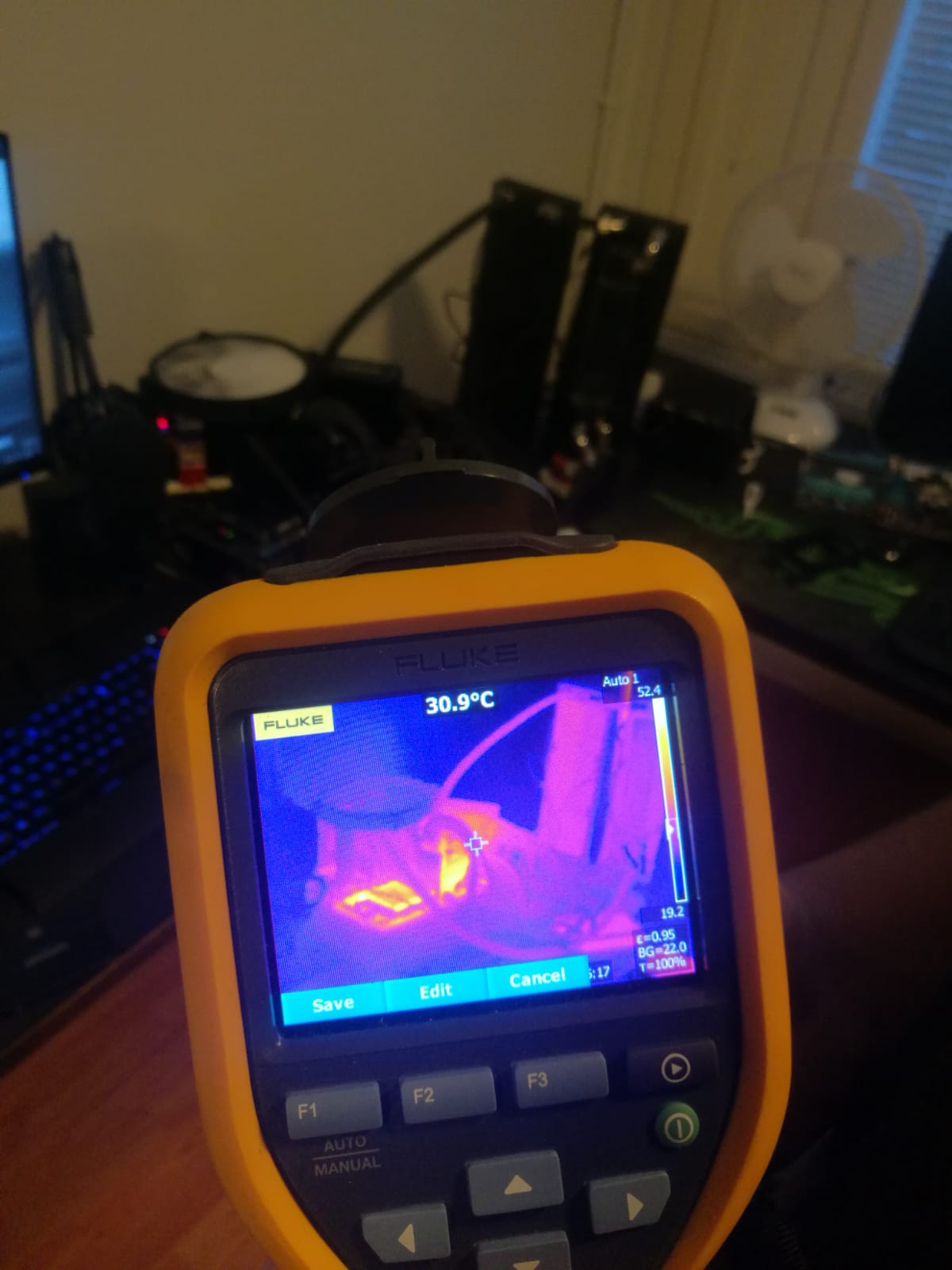 This weekend we happened to get our hands into a Fluke's thermal camera. The Das-PC build that was built on the table turned out to be a nice source of thermal heat images.
We shall do more thermal monitoring in the future. But now, lets just enjoy the content.
The custom water cooled build on the table contains two 360mm radiators ekwb series, lining V5 pump. More specifications below.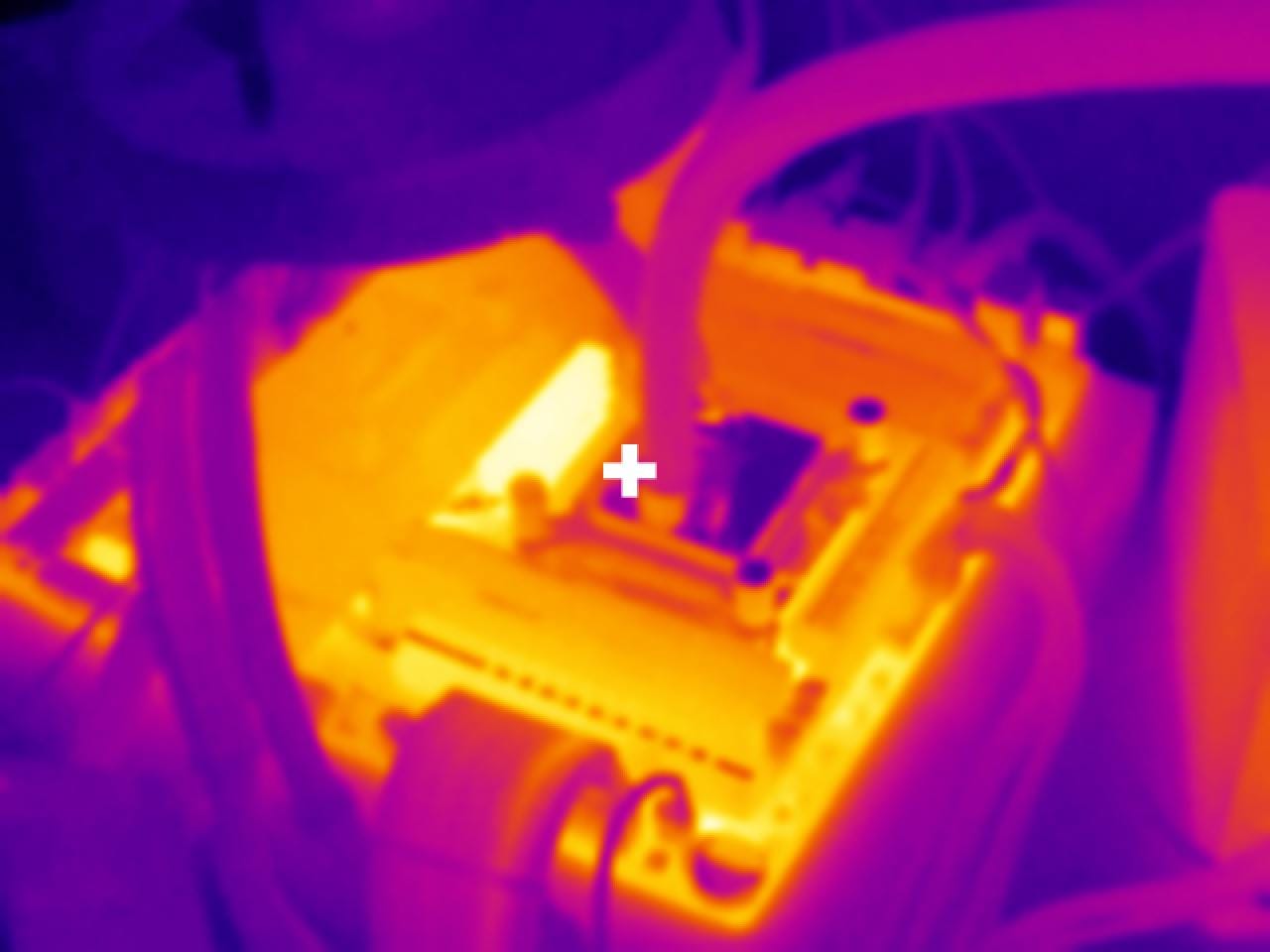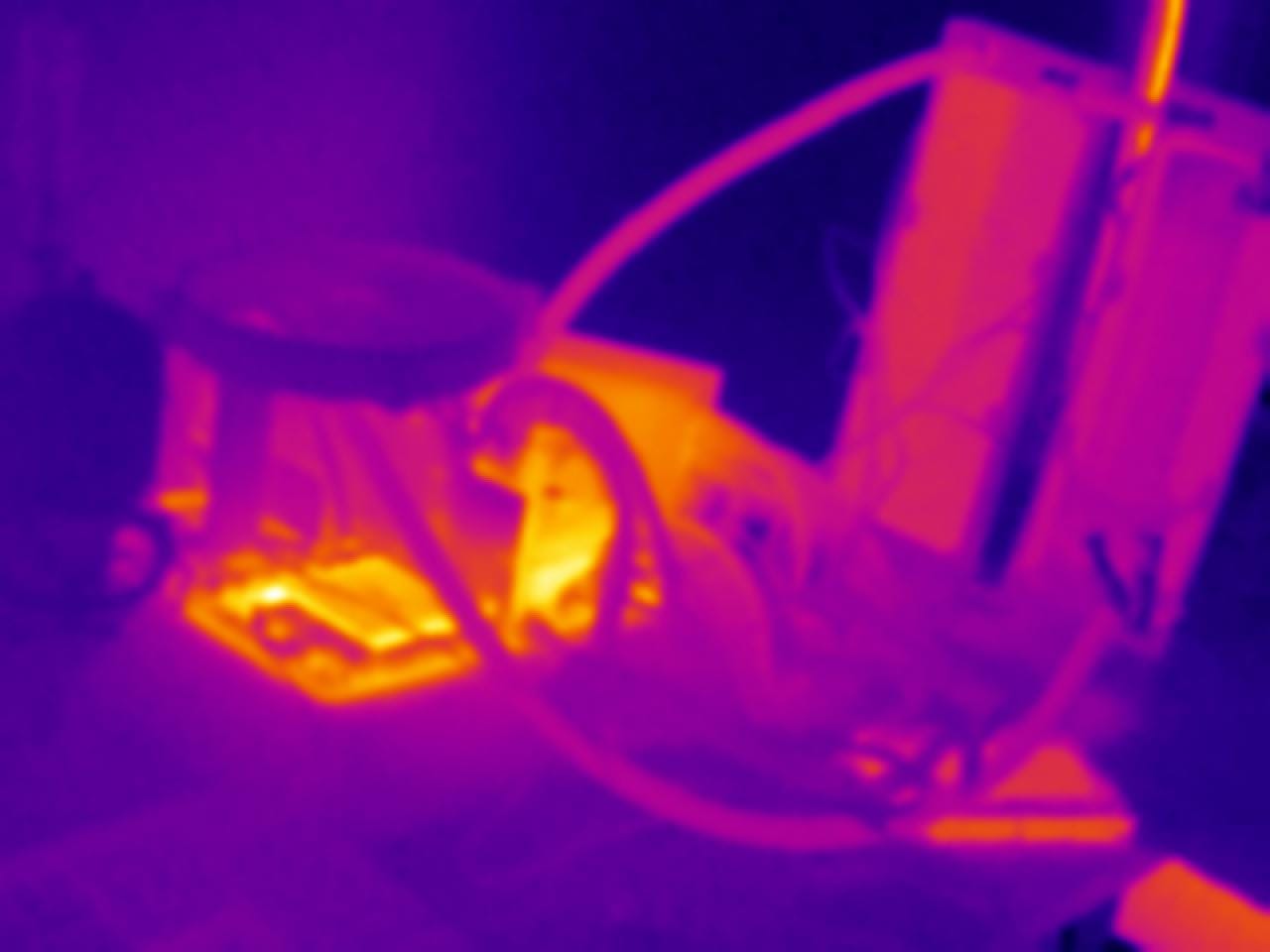 The Das-PC specifications
CPU: i7 5960X @4.5Ghz
GPU: Nvidia Titan Xp Collectors Edition
RAM: 32Gb 2400Mhz CL15 HyperX Fury
PSU: Corsair HX1200i
Motherboard: Asus X99-E WS/3.1
Case: none :D
Bunch of SSD's and HDD's
Lööp.png
EK 360mm PE radiators x 2
Noiseblocker Black Silent Pro 2, 120mm Fans x 6
EK XRES D5 Pump
EK Supremacy Evo Nickel CPU Block
EK GTX-FE Nickel Acetal GPU Block
EK Classic 10/16 Fittings
EK ZMT 10/16 Tubing
Bonus video:
Our flukes screen frequency is only 9 Hertz, so there will be no 165fps4k output anytime soon.